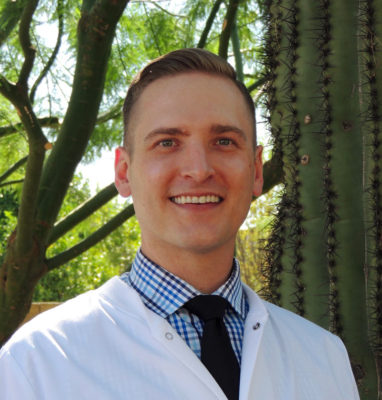 DR. ADAM R. CULVER, DMD
Treating patients like family and putting their needs first are top priorities for Dr. Adam Culver. As a Glendale, Arizona native, Dr. Culver sincerely enjoys working within the community and building relationships with his patients. He received his Bachelor of Science degree in Accounting and Leadership from Arizona State University and his Doctor of Dental Medicine degree from Midwestern University. When not treating patients, Dr. Culver teaches part-time as an adjunct faculty member at Midwestern University College of Dental Medicine. He is a member of the American Dental Association, American Academy of Implant Dentistry, and the Arizona Dental Association. Each year, Dr. Culver spends a considerable amount of time learning new techniques and procedures to provide the very best, up-to-date care. Outside of the office, Dr. Culver enjoys camping and spending time with his family, friends, and two German Shepherds. Dr. Culver is committed to providing the highest quality care to each of his patients and hopes to meet you soon!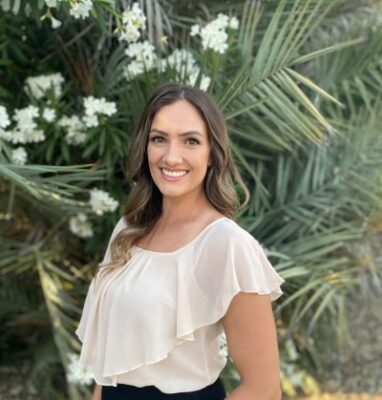 DR. SHAYNA LICHTEN, DMD
Dr. Shayna Lichten was born and raised in Minneapolis, Minnesota. After experiencing many Minnesota winters, she headed down to Tucson, Arizona where she graduated cum laude from The University of Arizona with a Bachelor of Arts in Psychology and Sociology. From there, she attended Midwestern University in Glendale, Arizona where she received her Doctorate in Dental Medicine. She is an active member of the American Dental Association, Academy of General Dentistry, and the Arizona Dental Association.
Dr. Lichten's vision in private practice is to provide a patient-centered experience, focusing on high quality, comprehensive oral care. She strives to cultivate a gentle and personable experience, allowing her patients to be comfortable and have the confidence desired in their oral health. She believes our well-being starts with our oral health.
Dr. Lichten values new technology and continuing education. She strives to incorporate it into her practice every chance she gets, to provide the most optimal treatment options for her patients.
Outside of the office, Dr. Lichten enjoys working out, hiking, and having outdoor adventures with friends, and whipping up new recipes in the kitchen. She is a huge dog lover and is eager to bring the furry friend of her dreams into her family!